Refund Policy
All of our game servers come with a 2-day money back policy in case you have a technical issue that is out of our control. Take advantage of this policy and test out our network today!

Premium Network
We strive to offer only the best peering by choosing the datacenters that we would use ourselves if we were to purchase a game server. This all makes us one of the leading Minecraft hosting providers.

Instant Deployment
All of our services are set up instantly after the initial payment. No need to wait for someone to manually validate your account, our system does it for you.

24/7 Support
Support is available 24/7 through our ticket system. We strive towards answering all your questions ASAP.

DDoS Protection
Gaming-optimized Corero and Arbor DDoS mitigation that blocks L4 and L7 attacks to keep game servers online.

Premium Hardware
We use Core i9s and Ryzen 7s to host our game servers, and exclusively use NVMe SSD storage to maximize performance.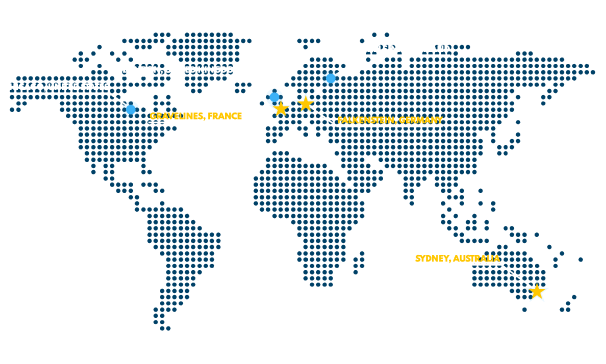 Six great locations to host your game servers at, you choose.
We hand-pick all our server locations for optimum connection reliability and quality!
ORDER NOW